NUVOLE DI NOCI (CLOUDS OF WALNUTS)

Those cooked at night.
Frothy eggs whites in the oven still warm: this is how even during the night sweet delicacies are born from the laboratory! Crunchy meringues made even more delicious by walnuts, an inevitable ingredient of The Gunana della Nonna' s recipes.
INGREDIENTS
Egg whites, %35 walnuts, sugar.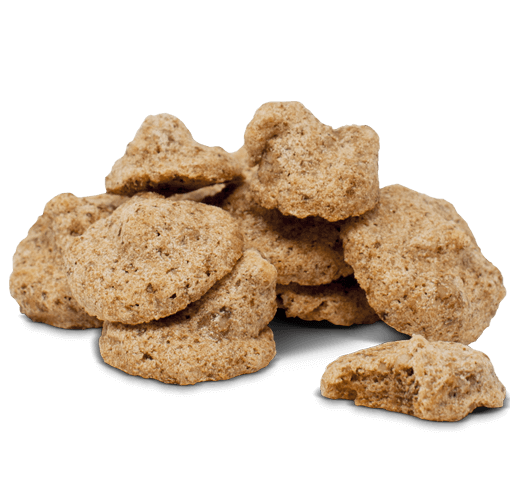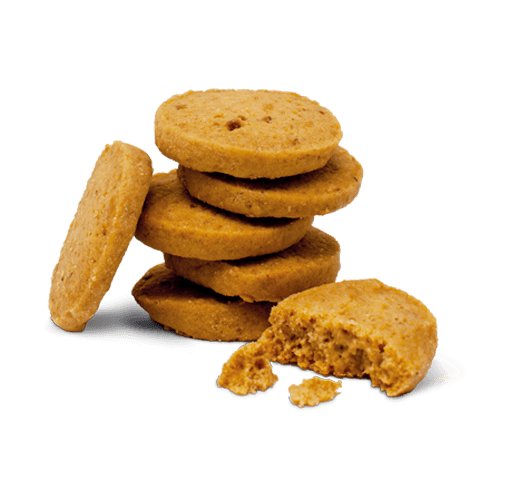 LONGOBARDI (LOMBARDS)

The warriors' breakfast.
A recipe from the ancient taste, arrived almost by chance, transforms simple ingredients into a sweet treasure: corn flour, brown sugar and nuts are rich secret of these energetic biscuits of The Gubana della Nonna. Just those that used to eat the Lombards' warriors between one fight and another!
INGREDIENTS
00 flour, brown sugar, huzelnuts, butter, eggs, cocoa, baking powder, salt.
NON SOLO MORBIDI (NOT ONLY SOFT)

All the fault of Rita
All the fault of Rita… that she snatched from a Tuscan pastry chef the recipe of these delicious cakes to which it is impossible to resist! The secret? The "soft" cantucci, once cut, are not put back into the oven to be re-cooked: with the addition of cocoa and hazelnuts to the original recipe, Non Solo Morbidi of The Gubana della Nonna is a real joy for the palate.
INGREDIENTS
00 flour, brown sugar, huzelnuts, butter, eggs, cocoa, baking powder, salt.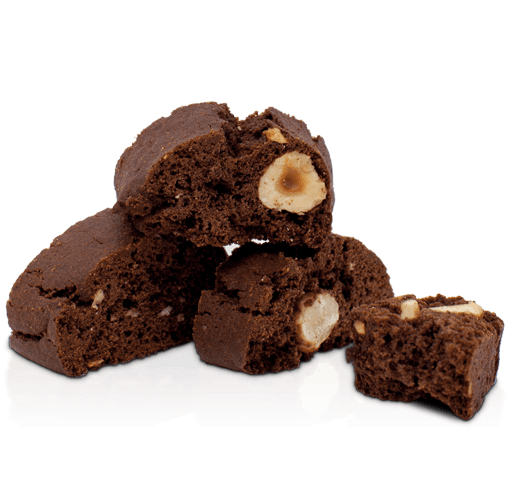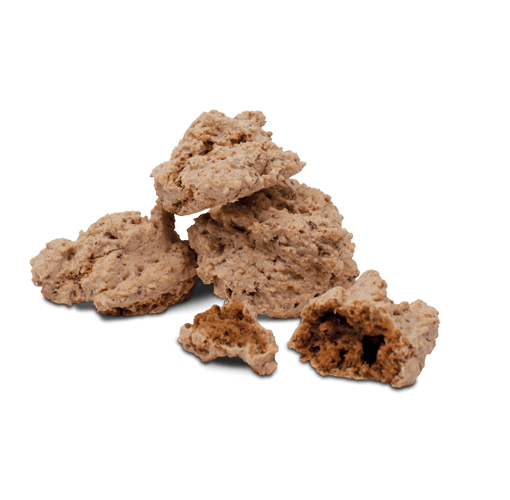 BUONI MA BRUTTI (DELICIOUS BUT UGLY)

It is not the appearance that counts!
The Gubana della Nonna knows this well and offers one of the classics of baked pasteries, so imperfect in form as it is exceptional in taste to overturn the name for just about! A goodness of hazelnuts and almonds with whipped egg whites and icing sugar: try it!
INGREDIENTS
Sugar, %25 toasted huzelnuts, %25 almonds, egg whites, salt.
LINZER

The spices
From the ancient recipe of nearby Austria, all the taste of the traditional Linz tart that is contained in the mignon version of The Gubana della Nonna: small spiced cookies made with almonds filled with a delicious filling of red currant jam.
INGREDIENTS
Almonds %23, butter, brown sugar, 00 flour, whole wheat flour, eggs, gingerbread spices, red currant jam, baking powder, salt.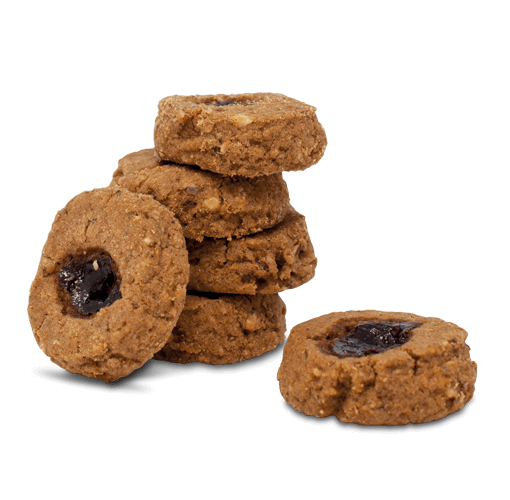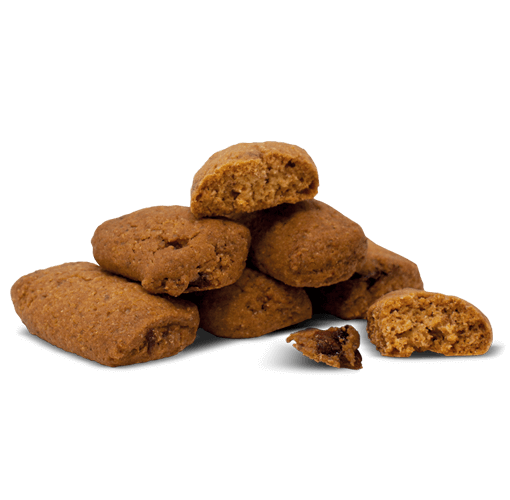 FURLANIS

A nonagenerian recipe
Furlànis, rustic biscuits made of simple and typically Friulian ingredients, are born from a recipe that had been discovered by leafing through the notebook of a ninety year old woman: raisins soaked in sweet white wine or rum, yellow polenta flour, white bread flour, eggs, sugar and butter. Although with a few tricks to make them lighter, the Furlànis of The Gubana della Nonna maintain the authentic flavour of the original.
INGREDIENTS
Corn flour, 00 flour, brown sugar,butter, sultanas, rum, eggs, baking powder, salt.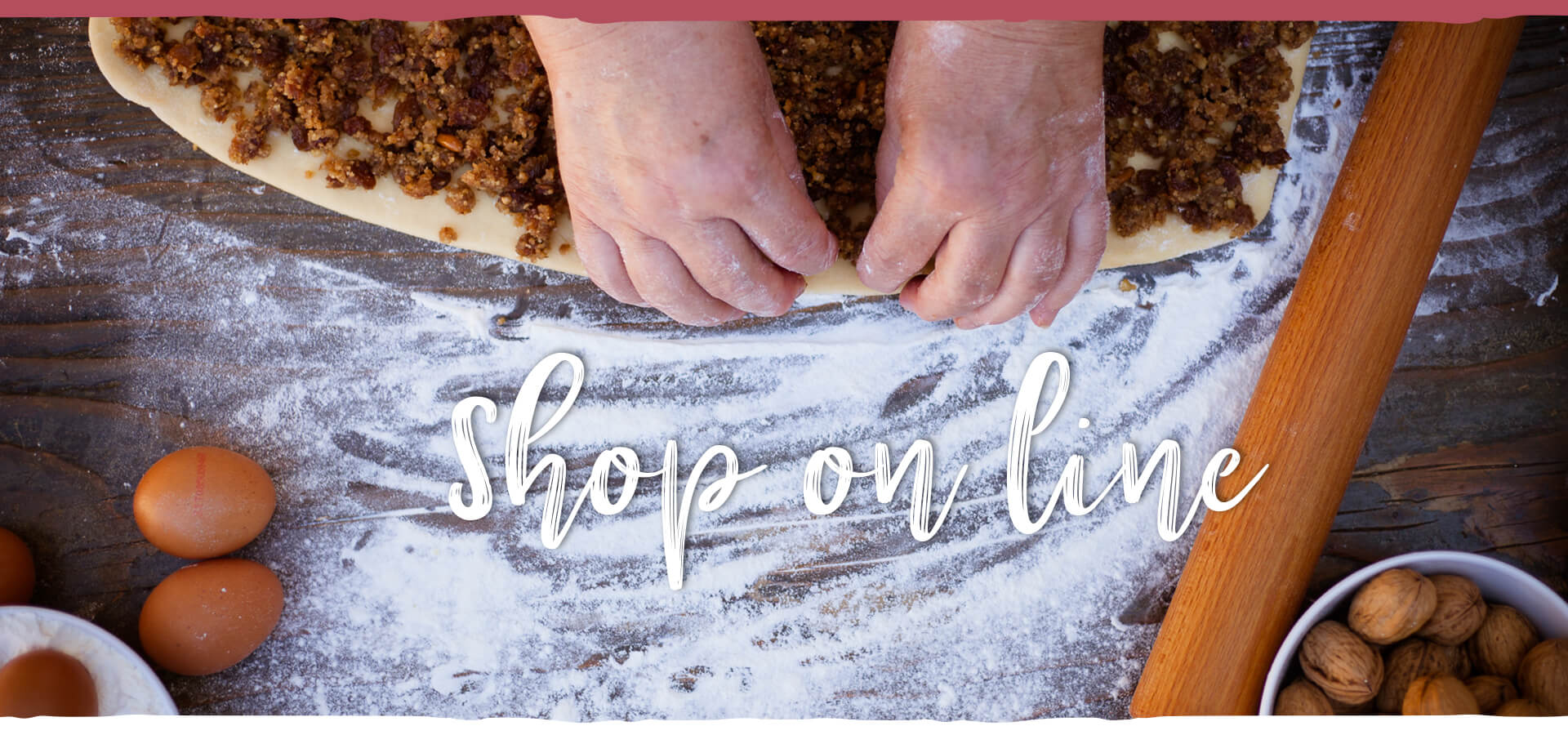 LA GUBANA DELLA NONNA
Via Algida, 63
Azzida – San Pietro al Natisone (UD)
Tel . +39 0432 727234
Mail: info@gubanadellanonna.com

SHOP HOURS
from Tuesday to Friday
Winter hours
09.00 – 13.00 / 15.30 – 19.00
Summer hours
09.00 – 13.00 / 15.30 – 19.30
Saturday and Sunday
09.00 – 12.00

TERMS AND CONDITIONS OF SALE

Copyright © 2018 Gubana della Nonna di Domenis Valeria & C. s.n.c.
p.i. 02074080306